Gym membership sales go through the roof in January thanks to all of the people who make New Year's resolutions to lose weight. Many people enjoy being able to go to the gym to work out. Gyms are crammed full of people trying to lose weight, which can help with motivation, and there are virtually unlimited options when it comes to equipment to use and exercises to perform. However, gyms are not for everyone. They are often crowded, expensive and inconveniently located.
Luckily, it is quite possible to efficiently lose weight without becoming a gym member. Whether it is cost, convenience or personal preference that keeps you out of the gym, there are countless other ways to get a great workout in and drop a few unwanted pounds.
Exercise at Home
Many people prefer to work out in the privacy of their own homes. This affords much more control over the environment, and does not require a drive to the health club. Basic exercise equipment can be affordably purchased at any sporting goods store, and many exercises can be performed with no equipment at all. There are also countless fitness DVDs available, that guide viewers through demanding workouts. Creativity is the key to getting good workouts in at home. If you have stairs in your home, you can easily "run stadiums" without bleachers, and resistance bands can be wrapped around a banister or placed in a door jamb.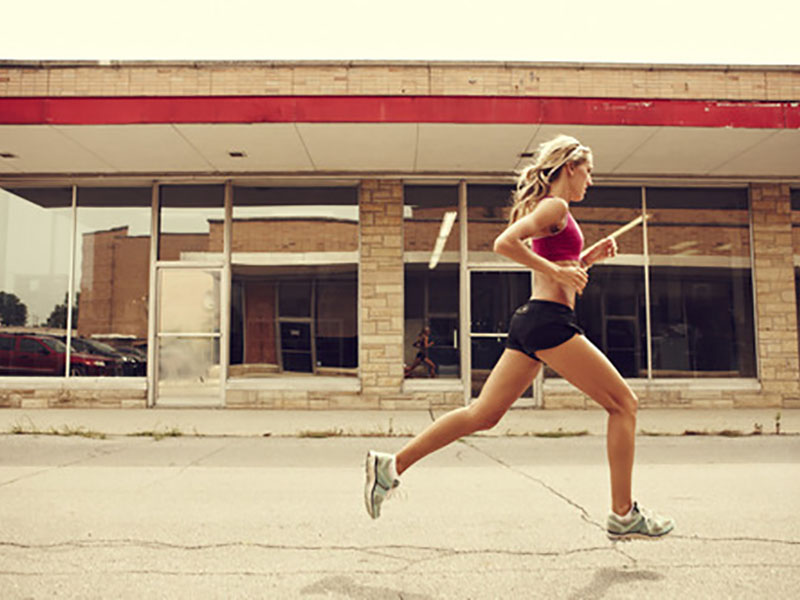 The Great Outdoors
Why walk on a treadmill staring at the television when you can go for a hike out in nature? When the weather abides, exercising outdoors is fun and invigorating. You can jog, cycle, hike, play pick-up basketball or even walk around the neighborhood. This breaks up the monotony of working out indoors, and you can get some fresh air and sunshine while you are at it. Even doing yard work or tending to your garden gets you moving and burns some calories, and these are great activities to do on the weekends when most people are lazing around.
Yoga/Pilates
Yoga and Pilates have become very popular in recent years, as they relax the mind while exercising the body. There are studios in every city, large or small, as well as the yoga you can follow along with at home. These workouts are much more challenging than they seem, and are great for stress reduction, flexibility and cognitive performance as well.
Go Out and Play
Exercise does not have to be formal. Do you have kids or own a dog? Go chase the kids around the yard for an hour or take your dog to the park. You will burn a ton of extra calories trying to keep up with either of them, and you will have some fun while you do it.
You do not need a gym membership or any fancy equipment to get your daily exercise. If you think outside of the box and look for any excuse to get up and move around a little, you can lose weight without ever leaving your house!